Everyone wants soft, shiny, manageable hair. It starts with finding the best shampoo and conditioners for your type of hair. Healthy-looking hair starts with a shampoo that is gentle yet strong enough to remove the oils and products on the hair without removing too much and drying our hair out. Conditioners should nourish repair while softening the hair. Usually choosing both products in the same line is best but many times we may suggest a combination of two separate lines. Let us guide you for the perfect combination of Paul Mitchell products. We refill many products saving you 30% off suggested retail.
If you leave the conditioner on your hair while showering usually is enough time for it to work its magic for healthy beautiful hair. For all those who have gone too long without a trim; those with abused hair from flat irons and curling irons; and\or after deciding to change our hair color for the eight time, our hair cannot take any more abuse. Now is the time for deep conditioner, hair masks or salon hair treatments.
Salon Hair Treatments
HydraTriplex™ Treatment
The triple action of Paul Mitchell's HydraTriplex™ technology is proven to make dry frizzy hair 82% softer and more manageable. With rich concentrated blends of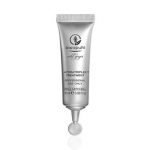 hair-restoring ingredients such as amino acids, vegetable proteins and nourishing oils deeply penetrates to hydrate, bind and seal the hair. The treatment only takes 20 to 30 minutes but should only be done no more than once every 4 to 6 weeks. One treatment instantly nourish and softens parched strands while making your hair more manageable, silky and shiny.
KeraTriplex® Treatment
This exclusive KeraTriplex® Treatment from Paul Mitchell combines proven performance that reduces hair breakage by 80% with the ability to hydrate and
add silky shine. The two-step technology takes only 20 to 30 minutes while repairing years of damage to restore soft texture. It transform weak, broken and brittle strands into stronger, more resilient hair while protecting your hair from future damage. One treatment lasts 4 to six weeks. Customers have told us that it helps cut down their styling time because their hair is so smooth and silky that they don't have to use their flat irons any longer.
HydraTriplex™ and KeraTriplex® Treatment are exclusive to Paul Mitchell's elite line of Awapuhi Wild Ginger. Also available are take home deep conditioners and masks.