Bruce's Cut & Curl in Cleveland, TN offers stunning hair salon services at affordable prices. We are conveniently located at the corner of McGrady and Young Road in the same building as the Hi-Tech gas station. Our expert stylists will consult with you before we start your service this ensures that both of us are on the same page about what you wish the end result to be.
We are a Paul Mitchell Signature salon. We are the only one in the area that will help you save money on your Paul Mitchell Products by refilling your bottles. This can save you up to 30% off on most of your hair care needs. We are trained in the latest styles from Paul Mitchell in haircutting, styling and color techniques. Perms are not just in the past, but also support many contemporary hairdos.
As any responsible salon would do, we also participate as much as possible with Locks of Love and Wigs for Kids. It is an honor to be able to donate hair for people who have medical problems, so that they can have real hair. See more about Locks of Love by clicking here, and more about Wigs for Kids by clicking here.
We also do all those beautiful updos for Prom, your Wedding, or simply a night out on the town. We also know that tweezing your eyebrows is very time consuming, so, why not stop by and let us wax those eyebrows for you in just minutes.
And one last thing to tell you about our unique services. We do something you may never find any where else. We like to help you celebrate your birthday in style. We have a birthday savings plan, we keep up with your visits and during the week of your birthday you can save money on your haircut, style, or eyebrow waxing! For more details on this unique service just call us or come in and ask, we would love to answer any of your questions.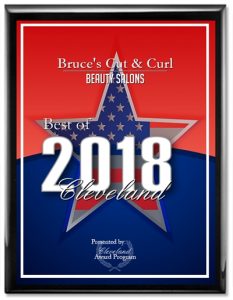 Here is a simple list of the services available.
We look forward to seeing you….