Lavender Mint Hair Mask
Is your hair dry and unruly from winter neglect? Then come see us for a free Lavender Mint deep conditioning mineral hair mask with any shampoo, cut and style or any color service.
This is the perfect time to add some highlights to brighten up your looks for the summer. Or maybe you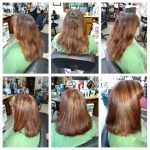 just want to change your hair color or need a retouch. This would be done first if your choice was to color your hair.
If your choice was just to treat yourself to the luxury of a shampoo, cut and style we will shampoo your hair first with the Lavender Mint shampoo. This shampoo is made from tea tree oils and special botanicals such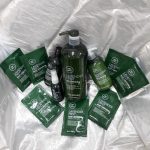 as peppermint and lavender to rid the hair of impurities leaving your hair full of vitality and luster.
Either choice will be followed with this natural French clay treatment that will help strengthen and hydrate your hair while you relax with the soothing fragrance of lavender mint and tea tree oil. Finally but not least we will cut and trim your hair and style it. Now you are ready for the summer.
Just tell us you saw it on our web page.
Expires May 15, 2019